Hire Certified Microsoft.NET and ASP.NET engineers at competitive industry pricing.
To get your Certified Microsoft engineers
Industry leading companies have certified eNest




What's included in our
.Net development

process


Dedicated Project Manager 

Efficient quality assurance process

ASP.NET

Core & MVC Development Fulltime and Temporary Staffing Services
A mainstay in the world of web development for years, Microsoft.NET Core and its ASP.NET MVC components continue to be among the best options for robust, responsive, and versatile web applications. For high-demand scenarios where responsiveness, uptime, and maintainability are key concerns, the ASP.NET Core MVC framework is ideal for the development of innovative and modern web solutions for any individual or business.
Looking for a better way to achieve the results you want from your website, but don't even know where to begin? Save time and space in your budget through the decentralization of your development efforts with assistance from eNest Technologies and our team of expert .NET developers.
Unleash the Power of
ASP.NET

for Your Project
Why develop ASP.NET applications to solve the problems you or your business have identified in current solutions? Now a part of the .NET Core framework, ASP.NET MVC remains a powerful tool for producing cleaner code that functions smoothly even in very high-demand situations. An alternative to traditional Web Forms, MVC is ideal for applications where the separation of concerns is a must-have. What else might make an eNest-developed ASP.NET web application suitable for your purposes?
Ideal for apps in almost any vertical. From communications and journalism, finance, e-commerce, and even sensitive applications such as within the healthcare industry, ASP.NET Core MVC's versatile functionality combines with our extensive skills to provide superior solutions.
We build lightweight applications for embedded purposes, dedicated web applications, and more. The clean operations of the MVC architecture make it fast and highly reliable.
Secure, compatible, and scalable. Modern implementations feature improved hardening to keep out bad actors, while your solutions easily scale from ten or twenty users to thousands.
Simple solutions for targeting mobile users with accessible, functional web apps. Empower your users on the go to continue interacting with your software in productive ways with faster solutions that render precisely as they should, no matter the device, no matter the browser.
Flexible language options with inclusive support for advanced JavaScript functionalities.
We ensure ASP.NET MVC applications work in harmony with other applications you may need to continue maintaining.
Whether you need a responsive customer-facing application or an internal tool for better handling core services, we understand how to meet and even exceed your requirements.
No matter your vision, eNest Technologies fields a team of experienced .NET developers ready to learn about your project before producing the technologies
you 
need most. 
Why eNest Is the Right Choice as A .Net Delivery Partner?
Startups to multinational organizations have come to rely on eNest Technologies as a full stack staffing agency with a strong track record of success in supporting the goals of our partners. The contemporary digital environment is more competitive than ever, so deploying solutions that "just work" to achieve your goals is a critical step. With our in-depth understanding of developing within MVC ecosystems, we're adept at both creating ASP.NET applications to suit and broader .NET-powered frameworks for maximum performance.
At eNest, our success only comes from your success. When you need a dependable offshore solution for decentralized development in ASP.NET, we're the right choice — here's why.
Our Cost-Effectiveness: With typical savings of 60% or more on a typical project, our efforts save money for our partners at every step of the way — without sacrifices and without the hassle of shepherding an internal team towards their milestones.
Our Transparency, Honesty, and Accountability: From the working hours screenshots captured by all our developers to ironclad NDAs and real-time code tracking, we believe in demonstrating to our clients that they've chosen a safe and dependable developer to handle this critical task.
Our Extremely High Level of Client Satisfaction: At eNest, we got our start as .NET developers — and we're proud to carry on producing very high quality code. With a 99%+ approval rating on Upwork, our reputation speaks for itself.
Our Dependence on Proven Developers with Formal Training and Experience: The average level of experience on the eNest team is now over four years, and we carefully select degree-holding programmers to join our team. We ensure only the best support of your business.
Our Rigorous QA Processes and Commitment to Your Ultimate Satisfaction: From squashing bugs early on to making changes to suit evolving expectations, our focus always remains on achieving your goals in producing rich ASP.NET web environments.
Fully managed
.NET Communication Development & Process

We learn your
needs & Goals



Delivery and Intergration
Examples of
.Net code

that we've written
Learn how we have helped over 300 customers achieve their goals.
How we estimate

.Net Projects

Free Estimation
We provide a free estimate quote after taking the time to understand your goals!

The Quote
We deliver the quote within one business day after carefully reviewing the design files and specifications for small-sized projects (up to $3,000 in budget).
Recently Completed

.Net Development

Projects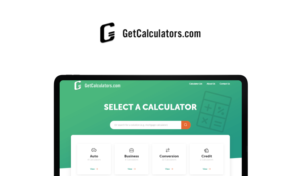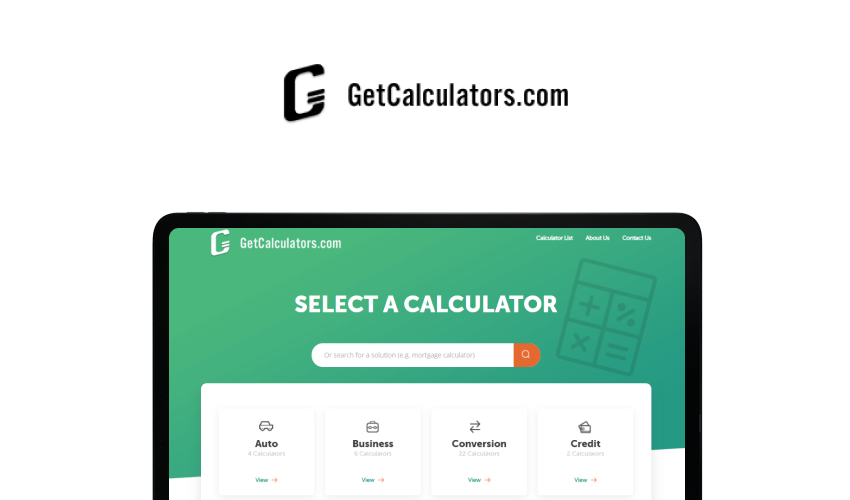 A warehouse management system is essential for most warehouses and a must for warehouse operations and storage purposes.
Frequently Asked Questions
About
.Net Development
Q. How much of the ASP.NET development process can the eNest team take on for my business?
A. As much or as little as you require! Need assistance porting a legacy app into a more modern MVC architecture for cleaner results on the front and backend? We'll help throughout the process. Require end-to-end development with full project oversight? We quickly staff to your needs with the A-team that displays the highest levels of competence in .NET development.
Q. Why is eNest a more cost-competitive solution for web app development?
A. As an offshore team, we understand how important value is to our partners. That understanding is why we employ agile development frameworks for working within ASP.NET along with guaranteed SLAs for a clear understanding of expectations. With hundreds of completed projects and hundreds of thousands of hours worked, each of our developers has an innate understanding of how to remain cost-effective while still producing solutions that conform to the guidelines established at the project's beginning.
Q. What does eNest Technologies do to stay on budget and on target for achieving our project milestones?
A. eNest provides highly versatile pricing options to align our services with your goals and capabilities. Whether you require two to five experienced developers to liaise with your team on solving a tricky problem or you prefer to decentralize development entirely for full project management, we provide flexible solutions at virtually all budget levels.
Q. Is there anything for which ASP.NET solutions are not the correct choice?
A. The good news: at eNest Technologies, the expertise of our developers extends into many other areas as well. When a project requires supplementary technologies or an alternative approach, we adapt instantly. Avoid the time spent tracking down talent for a specific task when your existing team has the flexibility to match changing demands.
Q. Empowering Your Ideas with eNest Developer.
A. From building a highly interactive and easily searched website to solving specific problems with a purpose-built web application, eNest has the skills and experience to achieve your goals while delivering incredible value along the way. We're here to support your team before, during, and after deployment, too, to ensure your new applications work precisely the way you envisioned.
Contact us today for a discussion about your requirements and to place a request for a quote. We provide a quick turnaround on quotes for your convenience. Make the web work for you with ASP.NET MVC support from eNest Technologies.
Achieve Your Goals with a High Performance Software Dedicated Team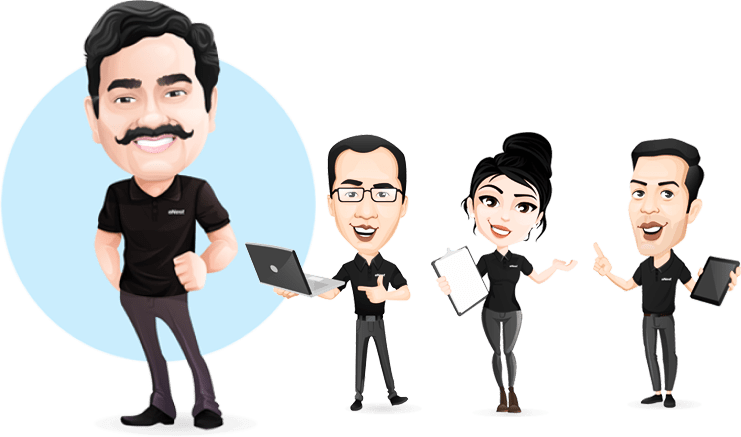 Let's Get to Know Your Goals and Apply A Scaling Strategy Together!
Our simple intake process enable us to provide you a quote for a fixed priced developer, dedicated team, or an action plan to ensure success.