"Since 2008 we've taken extreme accountability and great pride in helping hundreds of companies with their software development and their IT staffing needs."

- Jagdeep Chawla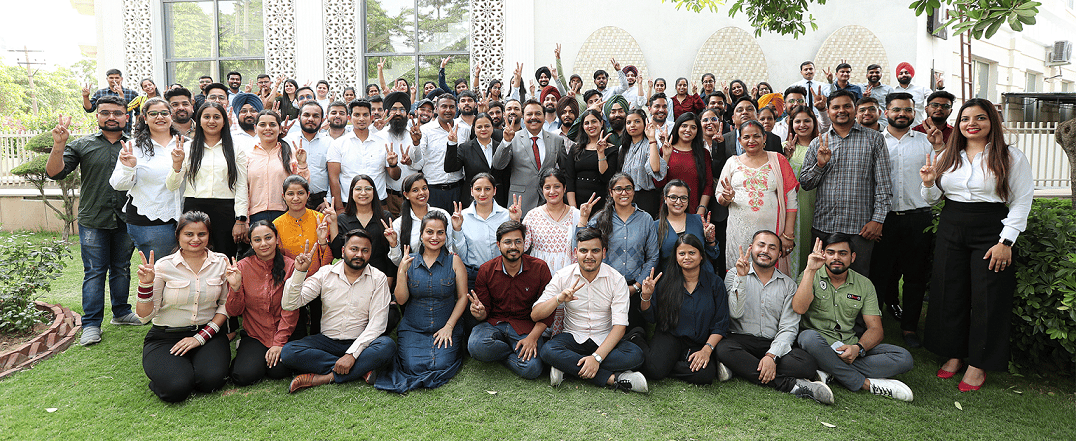 The story of eNest commences from the industrial area of Ludhiana, a city in the Indian state of Punjab. In 2006, Mr. Jagdeep Chawla, the founder, and CEO of eNest Technologies, recognized a transformation in the local economy. Mr. Chawla was a leading high school physicist who had a simple idea to recruit the brightest minds and support them with vigorous training schedules and incentives. A global, interconnected workforce created much value overseas, and Jagdeep began the business and the journey.

In 2005, Mr. Chawla shifted his focus from academics to software development. Initially, he became proficient in the Microsoft .NET framework, which helped him understand the best programming practices. It even made him support the goals of various users and businesses.
In 2009, eNest Technologies was born. We conceived of eNest Technologies as more than a value-creator for global businesses. Beyond supporting our clients with robust project management skills and the timely completion of deliverables, we are a job creator.
eNest offers opportunities for up-and-coming software engineers in our region to empower the next generation with hands-on experience. Even in doing so, we continue to hold firm to Mr. Chawla's original vision for eNest—a business that is home to top talent and is fully motivated, innovative, and dedicated to excellence. A job well done; every member of our team understands the eNest mission and its humble beginnings and rise to the top of global platforms.
Growing to Embrace New Challenges
From the beginning of eNest, Mr. Chawla recognized that diving straight into development services was no way to properly serve the clients. Instead, he went against the grain in the industry. Rather than turning out poorly developed software products, he first focused on intensive R&D efforts, accumulating talent, and filling out the team building internal tools. At the same time, the team earned an array of Microsoft certifications and partner badges. Only once we were certain that we had our clients' capabilities needed, we moved on to the next stage of our evolution.
With a team of top-shelf programmers and project management leaders, we transitioned to supporting clients overseas on a full-time basis via temporary, permanent, and project-based staffing arrangements. From purpose-built software development to completely outsourced IT support, we create teams from our talent pool with all the skills and understanding necessary to support your business staffing needs.
Today, we're proud to say that we've helped over 320 different companies across the globe. Multiple startups found their way from the MVP concept to software product lifecycle execution through the exit. We've even built technology for Fortune 500 companies.
With technology designed to foster real-time collaboration to support KPI and sprint goals, we've proven a process for continuous integration and client satisfaction. Our engineers render a competitive edge as they have a solid amalgamation of academics and professional technical development skills. They have a matchless capacity of delivering and achieving high standards of professional development to meet more than you expected.
Writing the Future of Our Story
The most important element of our story is our CLIENTS! Without our clients, we would not have been where we are today. We endeavour to offer world-class service to our valuable clients in a decentralized software development firm.
Be it small business owners or Fortune 100 companies; each client has seen our work ethic first hand. Our 100% job success rate not only shows our capabilities but also our commitment to the results.
As we anticipate writing the next chapter in our story, we also await the opportunity to add to the characters' growing cast. At eNest, we continue to seek out the most talented developers while reinforcing our proven processes for quality results across frameworks, architectures, and languages. From one developer's dream more than a decade ago, we've grown into a team with mature capabilities and a solid record.

Find out about how we can contribute to your company's story, too!