Modern IT Staffing for 2021
Effective software development requires diverse capabilities, R&D budgets, and consistent trend adoption training. At eNest, we're proud to say we maintain a deep pool of qualified professional experienced and prescreened for a streamlined hiring process.
Cutting edge development solutions is what you want. We will not just participate in your weekly team meetings, but we can also lead them by embracing best practices for development and employing DevOps methodologies.
To get your Modern IT Staffing for 2021
Industry leading companies have certified eNest



Modern IT Staffing Solutions

for the most demanding companies.
The most effective software teams and applications today stem from a good idea combined with a strong team—blending expert planning and execution amongst multiple development sprints with diverse technologies and tools. We know how important it is to maintain currency in modern development stacks and communicate what stack to utilize. Our developers come fully experienced and equipped with the knowledge necessary to make your project a success.
Staying Competitive in a Global Marketplace
We also employ other technologies to provide our clients with extensive oversight capabilities. We believe that our partners deserve transparency when they invest in our services. A common question we hear from clients goes like this: "How can we know our developers spend time on the right tasks? What level of oversight is there? How do we know who works on what?"
To serve these needs, we use popular and industry-leading solutions for project management and time tracking, which enable us to provide an impressive level of oversight to our clients. These richly-featured solutions not only allow for setting precise allotments of working hours, but include other important features, too, and help us stay in constant communication with your team.
Create projects, set major milestones, then break milestones down into tasks and sub-tasks assigned to individual developers. Establish dependencies between tasks to delineate the correct order of operations, then receive routine progress reports as development proceeds. For example, one of your engineers may need a remote developer to complete a custom module before integration occurs. With our software solutions, your project managers can check in to see the module's completion level.
Precise tracking of time spent working and knowing who worked on what, and when, is a critical part of effectively managing your project. Our solutions track time worked by task, making it easy to identify slowdowns and areas of concern. We compare the actual time to complete tasks with the original allotted estimates, then adjust to keep your project on time.
Screenshots and detailed reports of progress made. Based on your specifications, we configure our management software to capture random screenshots of a developer's working desktop during logged-in hours. This data, combined with specific app usage tracking and web history monitoring, ensure you never pay for wasted time. When our staff clocks into work on your project, they remain focused and on task – and you can see so for yourself.
Tools for enabling better collaboration and faster project completion. A Kanban-style board, for example, keeps the project flowing with continuous delivery while providing ample resources for the effective division of tasks between different engineers. Sharing questions and collaborating on problems is simpler, and we're skilled at facilitating clear and timely communication between your remote staff and your internal team.
Automated payroll and highly detailed invoicing tools simplify the financial aspect of project management. Instantly see your project's budget consumption at a glance and a detailed breakdown of resource usage. Set weekly time limits to control overtime and prevent concerns related to time theft.
Our advanced project management technologies, combined with our consistent availability and passion for supporting the success of our clients, create the confidence your business needs to invest in new technologies.
Engage with eNest developers through several models purpose-built to provide the best value.
Hire a dedicated team.
Choose individual developers.
Pursue a fully-managed project on a defined budget.
What
Our Clients

Say About Us
Learn how we have helped over 300 customers achieve their goals.
Our simple intake process enable us to provide you a quote for a fixed priced developer, dedicated team, or an action plan to ensure a success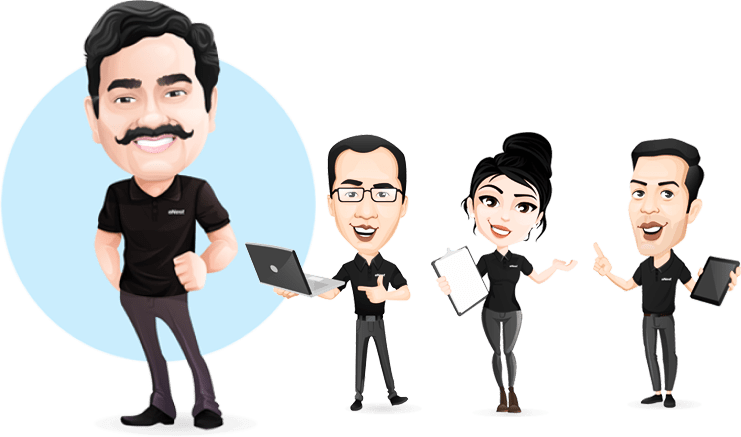 Let's Get to Know Your Goals and Apply A Scaling Strategy Together!
Our simple intake process enable us to provide you a quote for a fixed priced developer, dedicated team, or an action plan to ensure success.