The eNest 100%
Quality Assurance Guarantee drives our IT staffing process!
Investing in decentralized development requires you to make a careful choice. At eNest Technologies, we don't shy away from acknowledging that. Our battle-tested  software development process has consistently achieved positive outcomes for more than 200 companies from around the globe. Contact us to find out how we at eNest can help solve your most difficult IT challenges. 
Industry leading companies have certified eNest




Hire

an engineer to fill any open role
A good structure is of the utmost importance for achieving our partners' development goals. Even when providing ongoing support or an existing project, we believe a clear plan of action is the key to a satisfying collaboration. Over the years, we've developed a highly refined multi-stage process for learning about our clients and positioning ourselves to deliver high-value results.
Ultimately, our process breaks down into six major steps, each of which includes a variety of different tasks and communications between our team and yours. Here's how we create value and deliver on our promises for clients.
We learn about your project scope & goals.
What do you want to achieve? What are your expectations? Stage one is all about learning about one another — what you need from our team and what our team can do for you. At this step, we conduct an in-depth review of your project goals and work to demonstrate that we have an utter understanding of your goals and your organizational structure. Only once we have a firm grasp on the details of the software you hope to produce will we move on to the next step. Our initial quotes and consultations are free of charge, so you have the necessary flexibility to delve into different solutions.
We match you with the right talent needed for your success​.
Having completed the intake procedure, we'll understand what you need from us the most. We then begin an in-depth assessment of our talent roster, staffing up to meet your needs where required with fully qualified individuals. At eNest, we never rely on freelancers — all our developers are on our team and under our supervision. Knowing your needs thanks to our conversation, we select those who have the most experience to bring to the table.
Interview our engineers and project managers to build your team​
We always leave the final say on team composition with our clients. After putting forward our suggested candidates for engineers and project managers, we invite our clients to interview our staff themselves. We don't believe you should have to take our word for our skills and capabilities; we think you should be able to hear about it firsthand. This stage also ensures developing a good working rapport between our team and yours, an essential element as we proceed to the next steps.
Develop project timelines and estimate costs
When satisfied with the team we've assembled for you, it's time to begin finalizing the project plan. We'll learn from you about what you need from the software team and when. We'll create a roadmap to follow from that information, so you'll always know what to expect next. At this stage, we'll produce the final service quote for your approval.
Execute software service level agreements ​
Now it's time to formalize the expectations between our two teams with an appropriate service agreement. For some project types, we may offer a trial period so your business may fully evaluate our effectiveness at delivering on your goals. We'll lay out everything in a well-defined document that will serve as the guiding agreement during our business partners during this process.
We build and iterate. Our team becomes yours!
Our team hits the ground running and starts building your code as soon as possible. With your agreement, development commences. We provide regular updates, working hour screenshots and live tracking, and many other services to keep our clients "in the loop" throughout the development cycle. Towards the latter end of this phase, we may discuss post-release support and update roadmaps to continue supporting your project in the future.
eNest was truly a pleasure to work with. They took over an existing project and diligently worked to expand and extend the original functionality. Their attention to detail, especially with .NET and Azure, and work ethic were impressive. I would definitely use them again!
Flexibility That Scales to Your Specific Needs
Key to this process is our flexibility, with the ability to provide staffing to support your projects at virtually any level. Need a small team of five or six veteran Python coders to unravel a tough problem and produce a workable solution? We're well prepared to answer that call. What if you need a larger team of 20 or more individuals working together to produce an application for use in a high-demand scenario? eNest not only can do so, but we've proven ourselves on such projects already. No matter the level of service you necessitate, we scale to your level.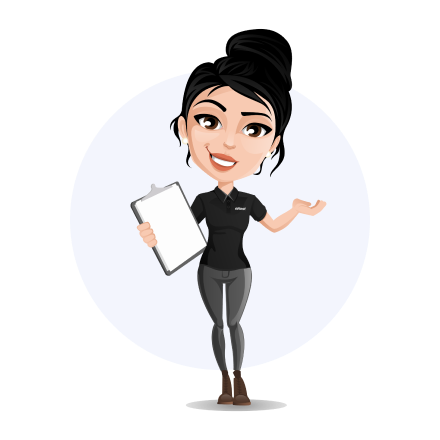 What If You Want to Make a Change Later?
We understand that sometimes expectations change during the development process. In some cases, new needs may arise after the initial rollout of a final version. What happens then? If, for any reason our clients are not fully satisfied with the results they receive, we pledge to coordinate closely to understand what improvements to make. We don't believe in handing over a product to a client and leaving them behind without any support. Instead, we prefer to forge ongoing relationships with our clients to provide tweaks, changes, upgrades, and additions. We do whatever is necessary to ensure your business comes away from our partnership with valuable tools.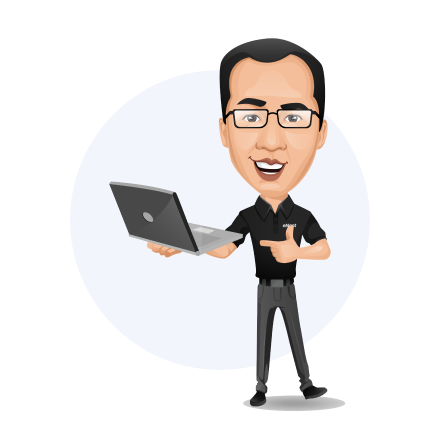 Get the Ball Rolling with eNest Team Today
From your first point of contact with our team through ongoing support interactions, the eNest Technologies team keeps a singular goal in mind: producing excellent solutions that create value for your investment. With our transparency, honesty, and well-developed skills at your disposal, you have a straightforward path to mounting up to meet the needs of a growing business or a changing marketplace. Ready to take the first steps towards securing a free service quote and discovering how eNest services support your business goals? Learn more about hiring a few developers or ensuring a whole team. When you're ready, contact us for a detailed discussion.